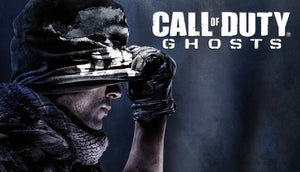 Get ready for a full season of amazing content with the Call of Duty: Ghosts - Season Pass.
Call of Duty: Ghosts is an extraordinary step forward for one of the largest entertainment franchises of all-time. This new chapter in the Call of Duty franchise features a new dynamic where players are on the side of a crippled nation fighting not for freedom, or liberty, but simply to survive. 
With the Season Pass you'll get 4 epic downloadable content packs: ONSLAUGHT, DEVASTATION, INVASION and NEMESIS – providing brand new multiplayer maps, bonus weapons, and a unique 4-part episodic Extinction experience.

Plus, when you purchase the Season Pass, you get instant access to bonus in-game content including the downloadable multiplayer map, FREE FALL, and the TEAM LEADER DIGITAL PACK which includes: An MP player head, a bonus weapon camo, reticle, playercard, patch and background.