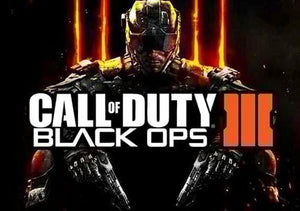 The Call of Duty: Black Ops III Season Pass
 delivers 4 epic DLC packs with all-new multiplayer content, including re-imagined fan-favorite maps from Call of Duty: World at War and the Call of Duty: Black Ops series, plus thrilling Treyarch Zombies content, all for one great price.
Order Season Pass now and be among the first to experience the return of the Zombies with the "The Giant" Map in all of its undead glory. Set in a research facility featuring the weapon-upgrading Pack-a-Punch Machine. Re-live the chaos of Treyarch's classic 'Der Riese' Zombies map, picking up the Zombies story with Dempsey, Nikolai, Richtofen, and Takeo where Origins left off.