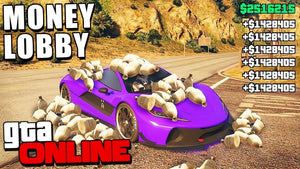 ☆ Available for PS4, XBOX ONE and PC.
☆ The buyer chooses the ammount of in-game cash that they will receive in the modded lobby. (max 40 billion $)
☆ Lobby duration: 30 minutes.
☆ All lobbies are undetected and there is no ban risk.
☆ Instant scheduling
GTA 5 Online Modded accounts for sale, buy gta 5 modded accounts. Buy GTA 5 Accounts and cash. GTA 5 accounts shop. GTA 5 cash and accounts cheap. Instant delivery.
Gtalux